The first thing you need is Check your Guitar Rig version, all presets available in foofightersguitar.com will only work if you have the version 5.2.0 , if you have any older version you will have to update your Guitar Rig ok?
Checking your version:
1- Open your Guitar Rig and go to Help> About Guitar Rig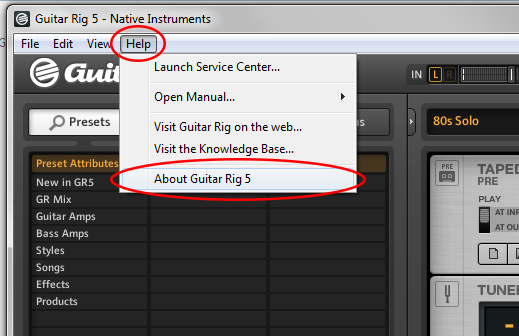 2- Now you can see your version number on Top-Left
Importing Guitar Rig Preset:
1 – Extract your .rar file and once your Guitar Rig is already open and updated, go to FILE > IMPORT PRESET
2 – Now look for the preset on your computer folders and then click OPEN (the extension is going to be .ngrr)
3 – That's all! Go to your presets list and have fun!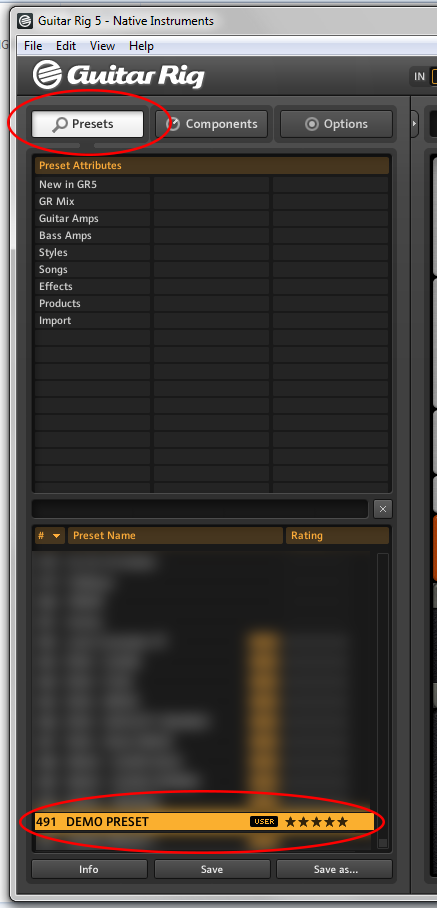 Are you still in trouble? Let us know by leaving your message on comments section!