This is my Guitar Cover of Normal by Foo Fighters.
I hope you enjoy it!!
Album: Vaults 2019 (Singles)
Release date: May 20, 1997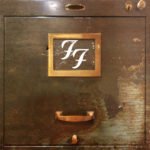 All gear used on this video:
– Fender Stratocaster American Standard 1996
– Fender Chris Shiflett Telecaster
– Hagstrom Pat Smear Signature
– Motu 896HD
– Guitar Rig 5
– Pro Tools HD 12
– Sony A7III
– Tamron 28-75 2.8

Like this video? Subscribe on my Youtube Channel and keep updated on next songs!
Do not forget to give me your like on Youtube.
Download "Normal-Tabs.zip" Normal-Foo-Fighters-Guitar.zip – Downloaded 210 times – 1 MB
Help to keep and improve this website and youtube channel by making a donation:
DONATE