This is my Guitar Cover of In The Clear by Foo Fighters
Album: Sonic Highways
Release date: November 10, 2014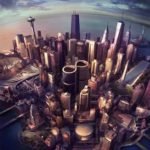 All gear used on this video:
– Fender Chris Shiflett Telecaster Arctic White
– Epiphone Dot ES335 Deluxe
– Fender American Standard 1996 Sunburst with Seymour Duncan Hot Rails
– Guitar Rig 5
– Pro Tools HD 12
– M-Audio Profire 610
– Sony A7sII + Sony Zeiss 55mm f/1.8
– Adobe Premiere CC2017


Like this video? Subscribe on my Youtube Channel and keep updated on next songs!
Do not forget to give me your like on Youtube.
Help to keep and improve this website and youtube channel by making a donation:
DONATE